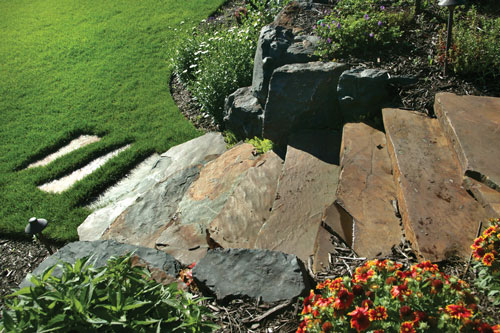 Meadow Green has provided comprehensive commercial-scale landscape services for businesses, municipalities, and residential developments in the greater Twin Cities area for 30 years. From design and implementation to maintenance and enhancements, our team of experts is poised to meet your every need.
Our collaborative process starts with understanding your vision and goals. Then, we'll design and implement a comprehensive plan that brings it to life. Our team of licensed, certified landscaping professionals will work tirelessly to exceed your expectations and generate massive curb appeal for your property.
LANDSCAPE CONSTRUCTION
A beautiful landscape requires the perfect balance of hardscapes, plants, trees, water features and lighting. Our landscape contractors have the experience and know-how to create a design you'll love, while staying on budget and on time.