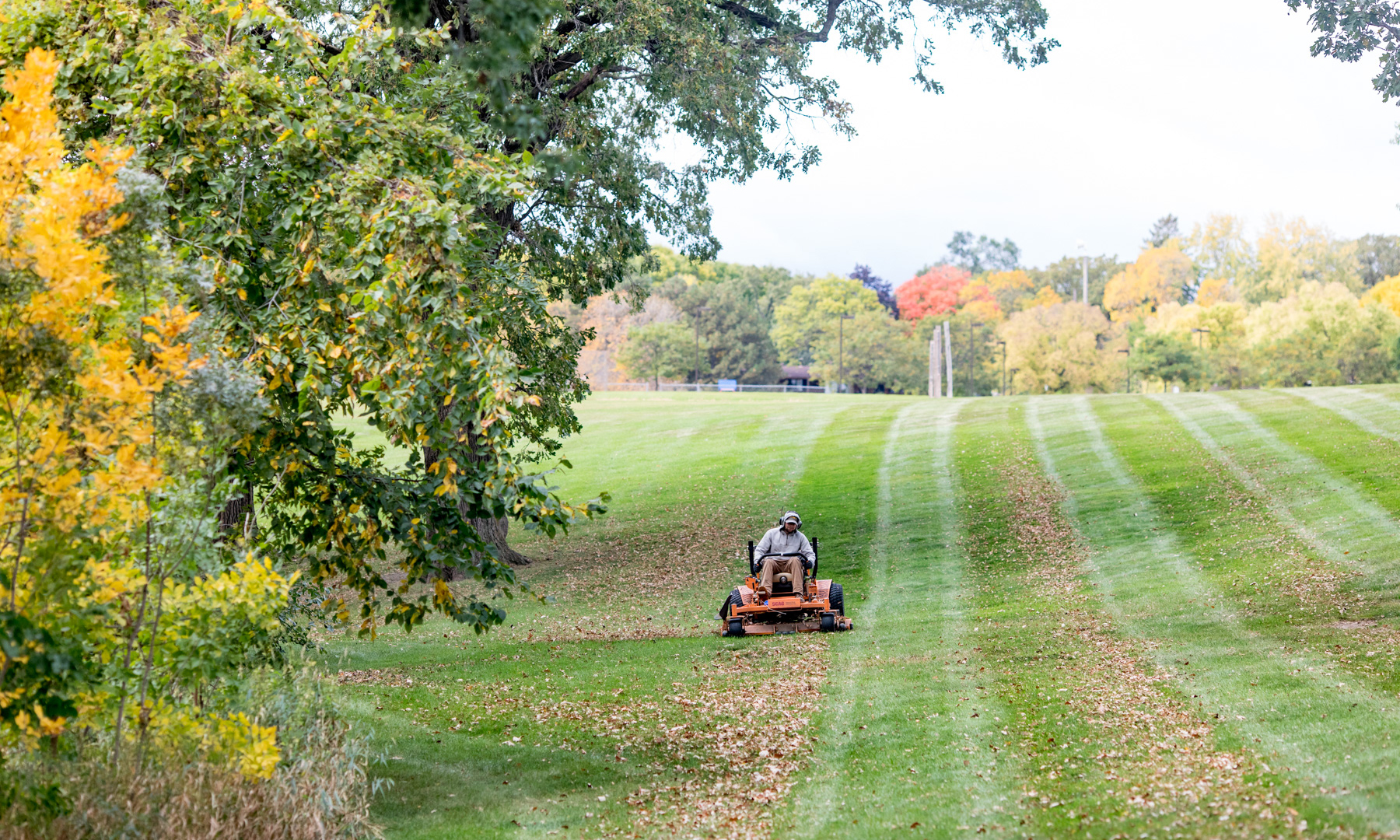 Landscape for Property Managers
Savvy business owners and property managers know that a beautiful, well-kept landscape boosts property value, reduces energy costs, conserves water and leaves a lasting impression with visitors. Let the experts at Meadow Green Landscape help you create a landscaping plan that will help grow your lawn – and your business.
Meadow Green has provided comprehensive commercial-scale landscape services for businesses, municipalities, and residential developments in the greater Twin Cities area for 30 years. From design and implementation to maintenance and enhancements, our team of experts is poised to meet your every need.
Our collaborative process starts with understanding your vision and goals. Then, we'll design and implement a comprehensive plan that brings it to life. Our team of licensed, certified landscaping professionals will work tirelessly to exceed your expectations and generate massive curb appeal for your property.
LANDSCAPE CONSTRUCTION
A beautiful landscape requires the perfect balance of hardscapes, plants, trees, water features and lighting. Our landscape contractors have the experience and know-how to create a design you'll love, while staying on budget and on time.
TURF MANAGEMENT
Keeping your lawn green, lush and healthy is a critical component of a beautiful landscape, but it requires constant care and vigilance. Our lawn care experts will help your business look pristine with a consistently well-manicured lawn.
DRAINAGE AND EROSION CONTROL
A soggy lawn or water caused by soil erosion can cause serious problems with your property's structure and landscaping. We offer a wide range of solutions to help you overcome and prevent these issues, including installation of a rain garden, hydroseeding, turf management, retaining walls and more.
IRRIGATION
Your lawn's health depends on the health of your irrigation system. We'll handle everything, from installation, repair and maintenance to winterization and start-up, to ensure your lawn stays lush and vibrant.
PROPERTY MANAGEMENT
Maintaining a professional image begins with a consistent landscape maintenance program. Meadow Green will take care of every detail, including garden and lawn care, seasonal cleanup and snow and ice removal.